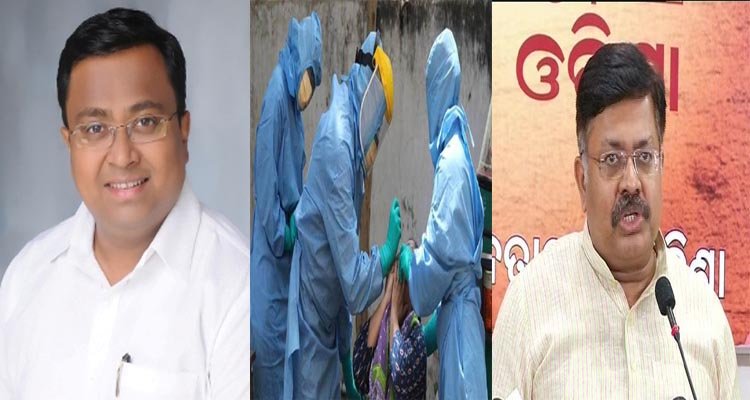 Bhubaneswar (TF Bureau): Biju Janata Dal (BJD) spokesperson Dr. Sasmit Patra today came down heavily on the BJP leader Prithviraj Harichandan over 100 per cent COVID-19 testing of all migrants returning to Odisha.
Speaking to the media persons here, Dr Patra questioned the Opposition that 80 lakhs to 1 crore migrants have returned to BJP ruled states like Uttar Pradesh, Bihar and Madhya Pradesh. Would the BJP and its spokespersons have the moral courage to ask their party's Chief Ministers in those states to undertake 100 per cent testing of all migrants?
When the saffron party leaders do not have that courage then why these double standards on politics? When about 30-40 lakh tests have been done so far in India, do the BJP ruled states have the capacity to test close to one crore migrants those have returned?, he confronted.
The BJP should at least believe the guidelines framed by their party's Government and its health Ministry and ICMR. The guidelines state that testing of symptomatic persons should only be done. That is scientific is nature, the Rajya Sabha MP stated.
The situation in Odisha is under control and testing is being done as per ICMR guidelines. The BJP should believe in science and follow the guidelines of its own Government's Ministry and stop playing cheap politics at these crucial times of COVID-19 pandemic, he added.
Earlier in the day, Harichandan had demanded that every migrant worker returning to the state should undergo COVID-19 test at quarantine centres. Home quarantine in rural areas in not feasible. The government will be liable if the number of cases rises in the state as local transmission has begun.
"It is evident that corruption has peaked during this pandemic situation. They have procured PPE kits violating the guidelines of Centre. An IAS officer Hemant Sharma was relieved from COVID-19 duty. The government should clarify the reason behind the move. An impartial probe should be done as several bigwigs of govt are involved in the scam," said state BJP general secretary Prithviraj Harichandan.