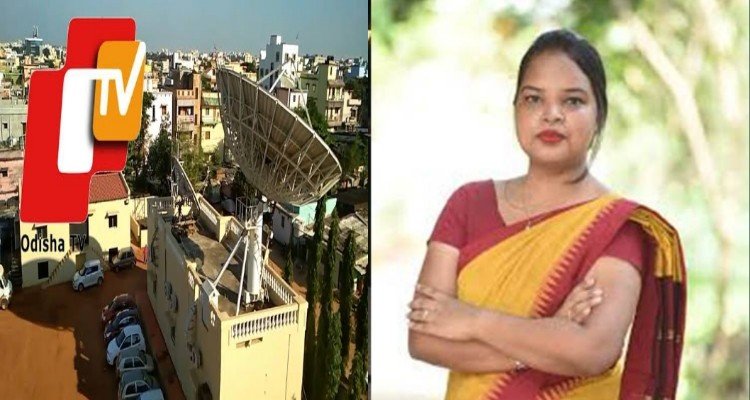 'OTV using media connection to divert my story'
Bhubaneswar (TF Bureau): Amid all the hullabaloo over brief detention of a journalist for questioning in a 'viral video' case, a tribal woman parliamentarian from Odisha has lashed out at the channel for purportedly diverting the focus in a bid to change the narrative.
Chandrani Murmu, Keonjhar MP has trained guns on BJP national vice president Baijayant Panda and his family-run television channel OTV for using media connection to divert her story.
"Jagi Panda, Jay Panda and OTV should stop trying to save the perpetrators of crime like OTV reporter Ramesh Rath and national media should not fall prey to false and fake narrative being peddled by the Pandas and OTV," the youngest MP said adding OTV is using media connection to divert her story.
Republic TV's 10 PM 'The Debate' program last night called in BJD's Rajya Sabha MP Sasmit Patra and OTV's Operating Officer Litisha Mangat as guests to debate on 'Free Media vs Fake Cases'.
The loud-mouthed anchor Arnab Goswami tried to put BJD MP in the dock but the parliamentarian categorically denied that the state government did not go after the channel for reporting on CM.
Prior to that, Keonjhar police on Thursday had picked up the regional channel's reporter Ramesh Rath for questioning in connection with telecast of a news pertaining to a viral video claiming to be of the woman MP, just ahead of the elections in 2019.
The journalist was released after questioning, later in the night.
The incident was aired by OTV as a retaliation for telecast of a news on CM Naveen Patnaik's aerial survey during flash floods in August this year. Based on an RTI query, the channel questioned the veracity of the tour in its report. The report aired on Wednesday reportedly said that the travel duration was of 9 minutes of a total of 19 minutes. Besides, claiming that there was no VVIP tour plan on that day.
On the contrary, the Airport Authority of India clarified that CM doesn't come under that category and the exact timings of take off and landing, throwing ample light on the authenticity of such a report.
While Keonjhar SP Mitrabhanu Mohapatra said that the police had served notices under section 41 of CrPC to depose before it and co-operate in investigation. It corresponds to the indecent and obscene representation of a tribal woman which is punishable under relevant sections of law.
Police had seized several CDs, hard drive from his residence and office, reports said.