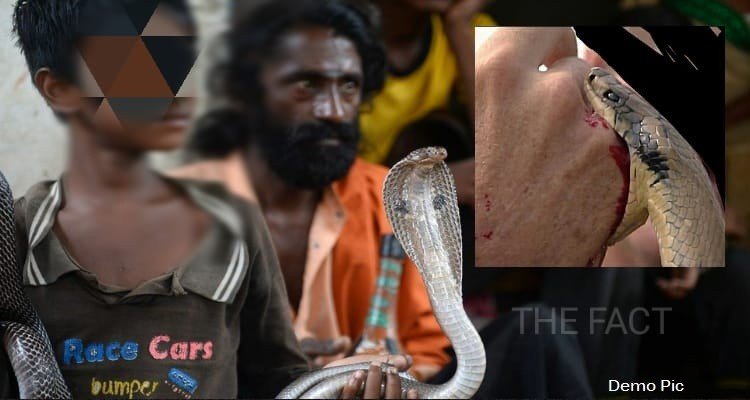 Snake Targets Boy, Bites Him 8 Times In One Month
Uttar Pradesh (TF Bureau): A teenager of Rampur village in Basti district of Uttar Pradesh has claimed to have been bitten by the same snake eight times in the past one month.
Though the boy, Yashraj Mishra survived the bites, family members alleged that the snake is targeting their child.
"After my son was bitten for the third time by the snake, I sent him to my relative Ramji Shukla's place in Bahadurpur village. A few days later, my son saw the same snake near the house and he was bitten again. Yashraj was hospitalised and treated," Chandramauli Mishra, the father, told IANS.
The family members have reportedly performed 'puja' several times and have even taken help of snake charmers to catch the snake, but all have proved futile.
"We cannot understand why this snake is targeting Yashraj. The boy is now mentally disturbed and lives in the constant fear of the snake," Mishra added.