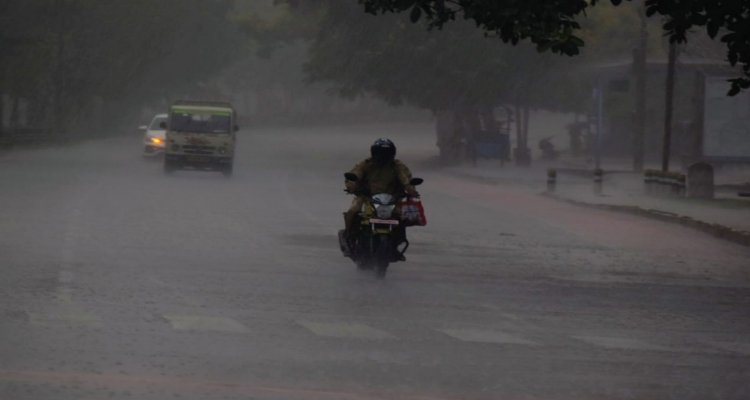 South West monsoon hits Odisha; rains in 5 districts
Bhubaneswar (TF Bureau): The southwest monsoon has set in over parts of Odisha today advancing over the southern district of Malkangiri and partly over the districts of Koraput, Rayagada, Gajapati and Ganjam, according to the Centre for Environment and Climate (CEC), SOA Deemed to be University here.
A CEC bulletin said rains would continue over most parts of Odisha from Thursday as conditions had become favourable for further advance of the monsoon into the coastal and interior areas of the state within the next 24 hours.
The low pressure area which had formed over the Bay of Bengal now lay over west central and adjoining northwest bay off north Andhra Pradesh-south Odisha coast and it was likely to move in a west-northwestwardly direction.
The system was likely to move along Chhattisgarh-south Madhya Pradesh towards Gujarat.
Rainfall, however, will decrease from Friday afternoon over Odisha and another surge of monsoon current could commence from June 17 over the northern part of the state, it said.
"The southwest monsoon has made an onset over Odisha. Several southern districts of the state have so far been covered by the monsoon," said H R Biswas, the director of the Regional Meteorological Centre.
The onset of monsoon marks the commencement of the four-month long rainy season.
Worth mentioning, several parts of Odisha received pre-monsoon showers during the last 24 hours, especially in southern and eastern region, including districts of Ganjam, Koraput, Gajapati, Rayagada, Kandhamal, Khurda, Puri, Cuttack, Jagatsinghpur and Balasore.
The IMD had predicted a normal monsoon this year, including Odisha.