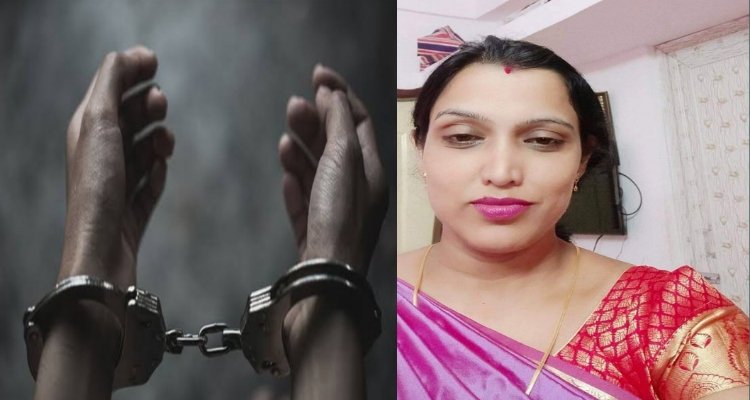 Bhubaneswar (TF Bureau): Rashmi Rekha Pradhan, Tahasildar and Dhaneswar Sahoo working as data entry operator at its office in Balianta in Khordha district have been arrested by the Bhubaneswar Vigilance division for accepting illegal gratification of Rs.1,20,000.
The arrested duo were receiving the said money from complainant Kailash Chandra Rath of Sastrinagar under Kharvelnagar police limits in Bhubaneswar for conversion of land to Gharabari (homestead land) vide OLR Case No.203/2020 registered in Balianta Tehasil.
According to the vigilance officials, the complainant had contacted Dhaneswar Sahoo who was dealing with OLR cases relating to conversion of land.
To get the job done, Sahoo had asked the complainant to pay Rs.1,25,000 towards conversion fee and Rs.1,20,000 as bribe money towards processing the file.
Sahoo's greed did not stop there as he demanded the complainant to pay the bribe amount to Tahasildar Pradhan after that she will pass orders for deposit of the conversion fee amount.
On this, the complainant had met Pradhan, who had asked him to contact the Data Entry Operator and act accordingly.
Finding no other alternative, the complainant reported the matter to Vigilance for legal action.
Accordingly, a trap was laid today. Accused Dhaneswar Sahoo was caught red-handed by the officers of Vigilance, Bhubaneswar Division in his office room while demanding and accepting bribe.
House of Sahoo at Bhubaneswar and rented house of Pradhan at Balianta were searched. This apart, the paternal house of Sahoo at Jagannathpur under Balasore Sadar Block and one in Chunabhati area were also searched. The duo accused have been forwarded to the Special Judge Vigilance, Bhubaneswar.
In this connection, Bhubaneswar Vigilance P.S. case No.14 dt.3.6.2020 U/s 7 Prevention of Corruption (Amendment) Act, 2018 has been registered and is under investigation.